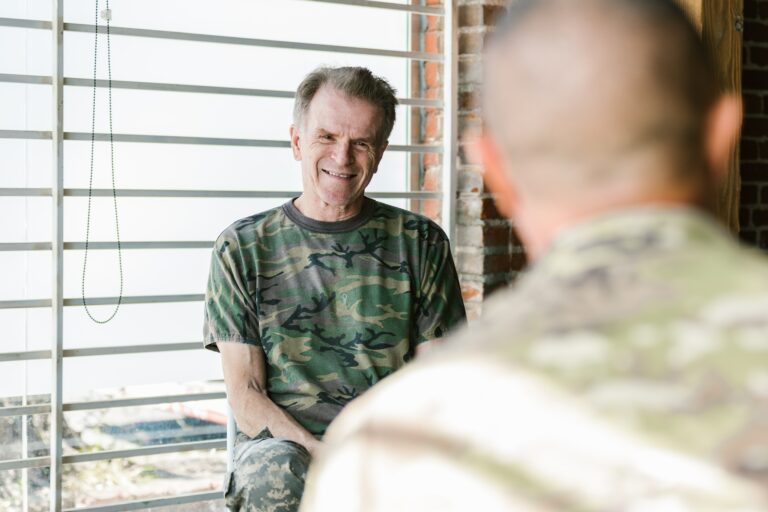 As our veteran population grows older, some will require mental health professionals to help them continue to live their best lives. Daily Nurse's recent article entitled "Help Aging Veterans Cope with a Geriatric Mental Health Career" says that when it comes to providing for our aging veterans' mental health, geriatric psychiatrists bring unique expertise to our team.
They focus on the prevention, evaluation, diagnosis and treatment of mental and emotional disorders in the elderly. However, the big difference for geriatric professionals is their experience with older adults who have multiple medical issues and take multiple medications.
Aging vets may have depression, anxiety, distressing memories from their military service, or stress related to health concerns. This may present as pain, trouble sleeping, or memory issues.
"Having access to a specialist who not only understands psychiatric medicine but the pharmacological goals of the elderly we care for has made a tremendous difference in our ability to keep our Veterans stabilized and safe in our memory care unit," explained Edith Emerson, who works in the memory care unit at the Togus Maine VA.
The VA has a number of programs to support older veterans and their families and caregivers, both online and in-person at their facilities. They also provide specialized geriatric services for veterans and families to help them cope with complex mental health conditions in later life. However, the need for geriatrics professionals throughout the country is growing.
There are more than 11 million people aged 60 and older alive today who have served in the military, representing the largest population of veterans in the nation.
"Nationwide, there's a shortage of geriatric services, in particular geriatric psychiatry," said Dr. Isis Burgos-Chapman, a geriatric psychiatrist who provides community living center and outpatient consultation services through one of VA's Clinical Resource Hubs.
With telehealth services, inpatient care positions and outpatient care support opportunities, there are many ways a mental health professional with a focus on geriatrics can reach out to aging veterans and demonstrate our core values—integrity, commitment, advocacy, respect, and excellence
Reference: Daily Nurse (Jan. 27, 2023) "Help Aging Veterans Cope with a Geriatric Mental Health Career"