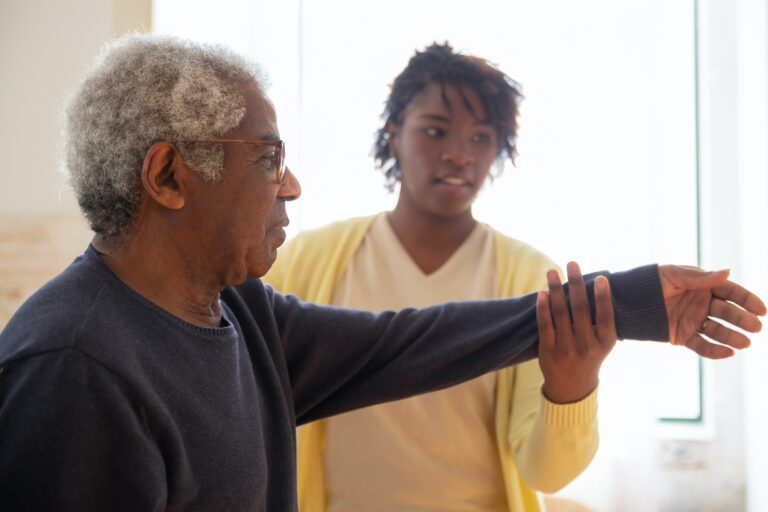 The study, published in the Journal of Epidemiology & Community Health, looked at data from nearly 4,500 people in the UK who had activity monitors attached to their thighs for 24 hours a day over the course of a week. Researchers analyzed how their activity levels impacted their short-term memory, problem-solving skills and ability to process things.
Prevention's recent article entitled, "These 5 Exercises Boost Brain Health and Improve Memory, Study Finds," reports that the study found that doing moderate and vigorous exercise and activities—even those that were done in under 10 minutes—were associated with much higher cognition scores than people who spent most of their time sitting, sleeping, or doing gentle activities.
The researchers found that people who did these workouts had better working memory (the small amount of information that can be held in your mind and used in the execution of cognitive tasks) and that the biggest effect was on executive processes, like planning and organization.
However, those who spent more time sleeping, sitting, or only moved a little instead of doing moderate to vigorous exercise had a 1% to 2% drop in cognition.
"Efforts should be made to preserve moderate and vigorous physical activity time, or reinforce it in place of other behaviors," the researchers wrote in the conclusion.
Working out regularly can also lower your risk of cognitive decline and dementia. Exercise activates skeletal muscles that are thought to release hormones that communicate with your brain to influence the health and function of your neurons, i.e., cells that act as information messengers, Malin says.
"This could, in turn, promote growth and regeneration of brain cells that assist with memory and cognition," he says.
The CDC recommends that most adults get at least 150 minutes a week of moderate-intensity exercise. You can walk your dog if you have one, as a study found that dog owners walk, on average, 22 minutes more every day than people who don't own dogs.
However, the latest study suggests that more vigorous activities are best for your brain. Getting your heart rate up is key. That can include doing exercises like jogging, swimming, biking on an incline and dancing.
Reference: Prevention (Jan. 28, 2023) "These 5 Exercises Boost Brain Health and Improve Memory, Study Finds"