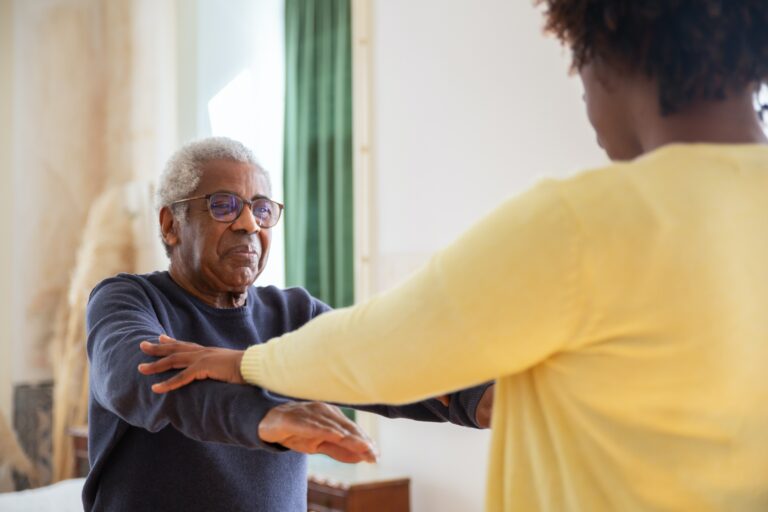 About 60% of older adults — or 24 million households — wouldn't have the resources to pay for in-home long-term care, despite the fact that they would prefer to "age in place," per a National Council on Aging report.
Fox News' recent article entitled, "Most seniors in America can't afford nursing homes or assisted living, study finds," says that the researchers looked at 2018 data from the Health and Retirement Study, which was a joint effort by the National Institute on Aging and the Social Security Administration that surveyed some 20,000 U.S. adults about their net wealth.
When the researchers started examining the data some years ago, they were initially surprised to see that so many older adults were at severe risk of financial insecurity, Dr. Jane Tavares, a lead researcher at the LTSS Center at UMass Boston, told Fox News Digital.
"There is a common misconception that older adults are asset-rich, but we have found in our research that this is not generally true," she said.
Dr. Tavares also noted, "We expect that there will probably be some worsening, once we examine data for the period covering the COVID pandemic."
The national average cost for assisted living is $4,500 per month. However, it can vary significantly depending on the location and level of care needed.
"As the population continues to age and demand for these services grows, it is likely that the cost will continue to rise," said Dr. Steven Norris, a senior health and care expert who is also the medical director at Transitions Care in Chicago, Illinois.
The widespread shortage of qualified caretakers means facilities must pay more to secure the right people.
"For decades, there has been a lack of awareness of how expensive assisted living really is." "Additionally, recent increases in minimum wage requirements and changes in overtime payment legislation are increasing assisted living costs," he said.
The cost could range from $3,000 in rural areas to $7,000 to $9,000 in urban locations.
"For decades, there has been a lack of awareness of how expensive assisted living really is," Kim told Fox News Digital.
"Some people thought health insurance would cover long-term care costs, while other people optimistically believed that they would live a healthy life forever."
Assisted living companies had to raise prices to keep up with their costs continually. However, retirees did not see the same growth in savings or investments. Middle-aged and older adults are also now facing a very different financial landscape than the generations before them did. More than the increases in household income and assets have also been needed to keep up with rising living costs, health care and inflation. Even when older adults have assets, they are often tied up in property and need to be more readily available to help them cover costs.
The changing retirement model has also added to gaps in savings. Past generations had private, employer-sponsored pensions that provided predictable payments. Many Americans now rely on 401(K) accounts, leaving individuals responsible for saving enough money to cover their retirement years.
"With all of this combined, few older adults have any significant savings in retirement accounts — and most can't afford long-term care insurance that would help cover the expensive costs of assisted living or nursing home care," she explained.
"With private long-term care insurance being unaffordable for most older adults, it is key to begin considering combined public and private initiatives that can put the cost of coverage within reach and make it more appealing to consumers," she said.
Reference: Fox News (April 26, 2023) "Most seniors in America can't afford nursing homes or assisted living, study finds"